Roland Users Group
Ricky Dee
He's A Little Bit Country
By Tiffany Schirz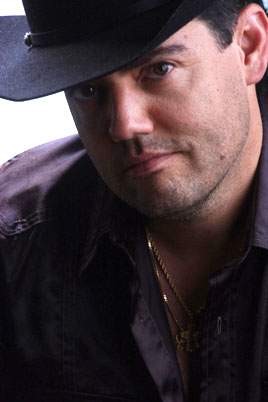 Having shared the stage and/or recorded with icons such as Johnny Cash, Reba McEntire, Willie Nelson, Michael McDonald Band, Joe Williams, and George Benson, Rick DePiro (a.k.a. Ricky Dee) has performed in over 2,000 concerts worldwide as a jazz pianist, organist, keyboardist and music director. As an emerging singer-songwriter, he is widely respected as one of country music's hottest new acts.
His most recent credits include an appearance in the upcoming film, "Once Fallen," featuring the likes of Peter Weller, Ed Harris, and Dennis Hopper, to name a few. Watch for screen time with Ricky on Roland's flagship RD-700GX, as he helps create the musical ambience.
Ricky has released 11 solo CDs, including his latest all original album "Give Me A Chance" (www.jaricrecords.com). Not just an artist, he is also the co-founder and co-owner of JaRic Records and Entertainment, a Los Angeles-based record label whose current artist-partner list includes jazz vocal sensation (and sister) Jacki DePiro and smooth jazz star Freddie Ravel.
An avid Roland user for more than 15 years, Ricky uses Roland exclusively on stage and in the studio. His list of gear includes the RD-700GX Digital Piano, the FP-7 Digital Piano, Fantom-X8, VK-88, E-80, and the KR-117M.